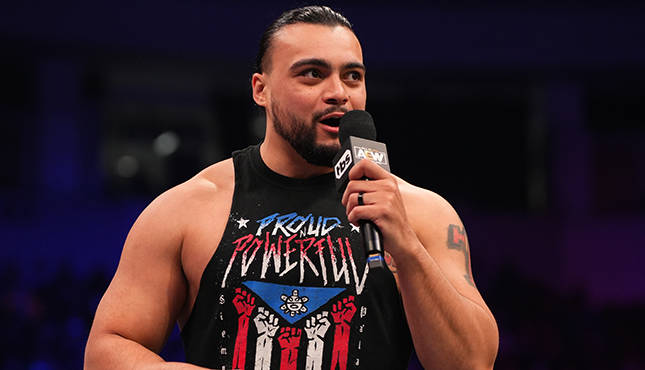 It looks like the injury Santana sustained at Blood & Guts last month is going to keep him out of action for a good while.
Santana was injured during the vicious double cage match and was taken out by medical personnel. He hasn't been seen on AEW programming since.
Fightful Select reports that details in the past two-plus weeks have been sparse, though sources have indicated that one-half of Proud & Powerful has sustained an ACL injury. He was in Puerto Rico this weekend to relinquish the Latin American Wrestling Entertainment Heavyweight Championship, which he had won in May, and was seen on crutches. Santana reportedly told people at that event that he had not had surgery yet.
AEW has not confirmed any of that information, though AEW sources expect Santana to miss 8-12 months.
Santana has been relatively quiet on Twitter, though he did post the following on Sunday:
Fightful indicates that there are no plans to stop using Santana's tag partner Ortiz, who lost a hair-versus-hair match against Chris Jericho last month. Konnan has previously reported that Proud & Powerful have not been on the best of terms recently, and they haven't competed in a straight tag match in AEW since February, when they were still part of the Inner Circle.