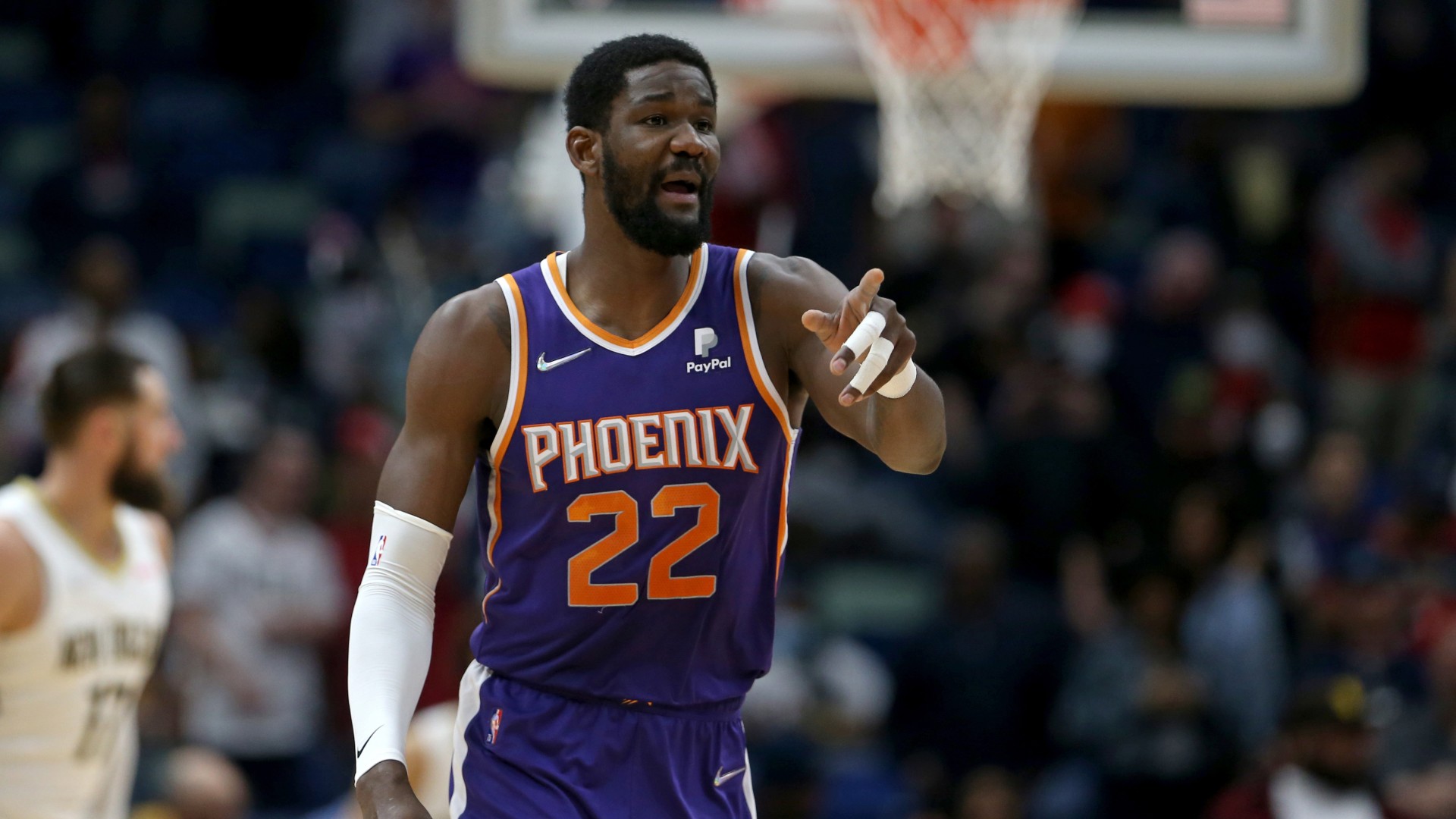 Despite never being offered a max contract from the franchise that drafted and developed him, center Deandre Ayton is pleased to return to the Phoenix Suns.
"I'm happy," Ayton told ESPN's Marc Spears. "The process is over. I put all this behind me and focus on chasing a championship this upcoming season with my brothers."
Ayton didn't receive an offer as a restricted free agent until the Indiana Pacers signed him to a four-year, $133-million maximum offer sheet July 12. The Suns matched it as soon as they received it, according to Spears.
Ayton lobbied for a max extension last offseason, but the Suns balked. The 23-year-old said he views his free agency roller-coaster ride as "all in the past," suggesting there are no hard feelings between him and the organization.
"We wanted Deandre here," Phoenix general manager James Jones said. "He's vital to what we do, at the core of everything that we do."
Suns head coach Monty Williams also expressed his happiness with Ayton's return.
"I'm happy for Deandre just because I know this is what he wanted," Williams said. "He wants to be in that class of players that's regarded in this way."
Ayton's fourth season with the Suns ended on a sour note after he was benched during the second half of the team's second-round 123-90 Game 7 loss to the Dallas Mavericks. But both Williams and Ayton are ready to move on.
"I didn't feel like I had to say anything. I was just doing my job," Williams said. "We had a bad day, but we had an unbelievable season. Unfortunately, in sports and even in society, we focus on the one bad thing.
"It hurt like crazy, and it still hurts. It was embarrassing to play that way, but as the dust settles and I look at the season from a holistic perspective, I look at all the good stuff that happened."
Ayton averaged 17.2 points and 10.2 rebounds last season.
"Game 7 was an anomaly," he said. "We let that get away from us as a team. That is all in the past. We're going to look forward. We are going to move on."