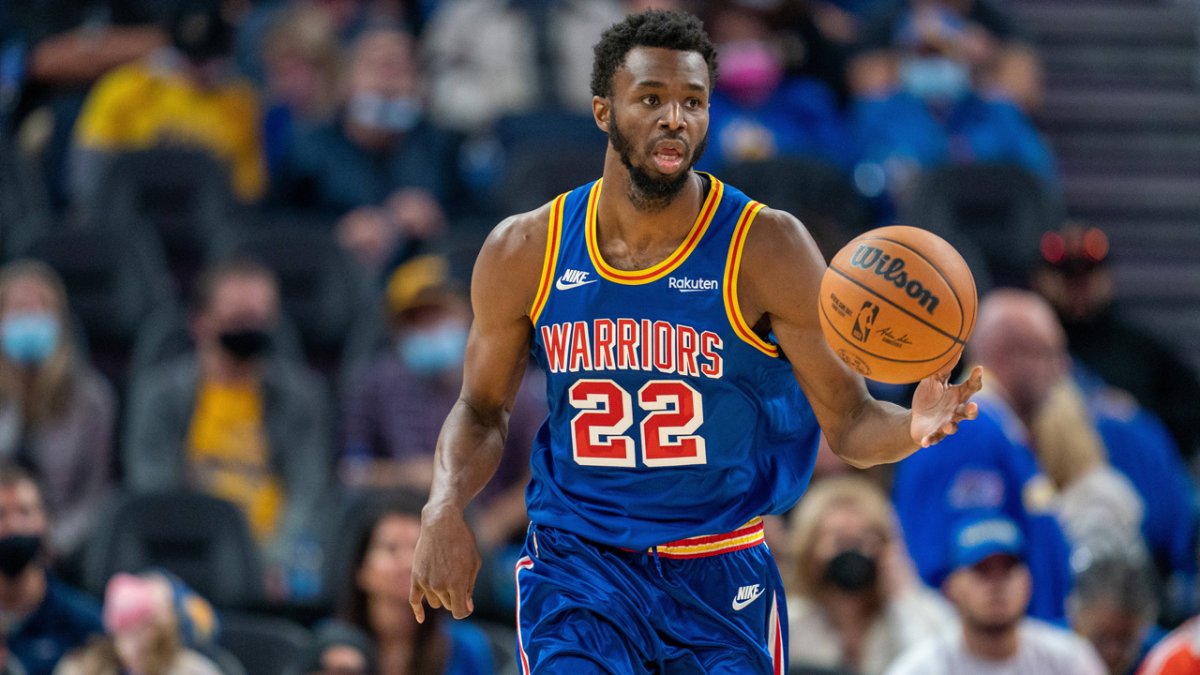 Andrew Wiggins became an NBA All-Star and champion this past season, but the Golden State Warriors forward still regrets getting the COVID-19 vaccine.
"I still wish I didn't get (vaccinated), to be honest with you," Wiggins told FanSided's Mark Carman. "But you know, you gotta do what you gotta do. … I did it, and I was an All-Star this year and champion. So, that was the good part, just not missing out on the year, the best year of my career.
"But for my body, I just don't like putting all that stuff in my body, so I didn't like that, and I didn't like that it wasn't my choice. I didn't like that it was either get this or don't play."
Wiggins faced the possibility of missing home games at the Chase Center due to a San Francisco mandate requiring proof of vaccination for large indoor events. He would've also lost more than $350,000 for each game missed.
Wiggins requested a religious exemption from the COVID-19 vaccine but was denied by the NBA. The former No. 1 overall pick received the shot prior to the Warriors' first preseason contest.
Wiggins went on to start 73 games for Golden State, averaging 17.2 points, 4.5 boards, 2.2 assists, and one steal while also shooting a career-high 39.3% from deep during the 2021-22 campaign.
The Canadian's two-way effort in The Finals against the Boston Celtics helped the Warriors capture their fourth title in eight seasons.