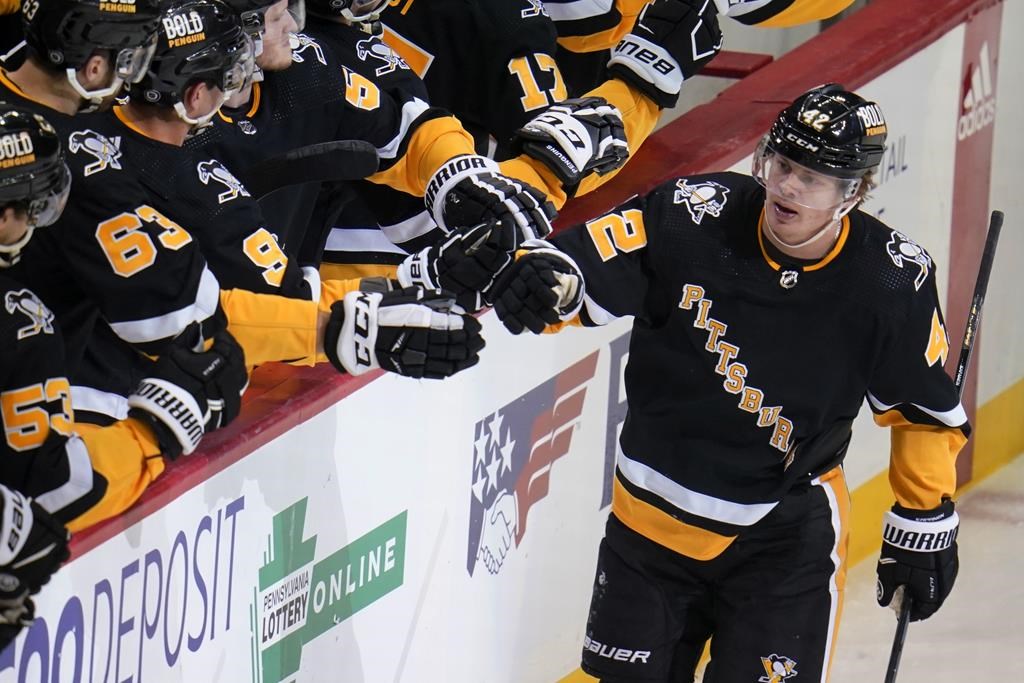 The Pittsburgh Penguins avoided arbitration with restricted free-agent winger Kasperi Kapanen after signing him to a two-year deal with an average annual value of $3.2 million.
Kapanen's arbitration hearing was set for July 30. He just wrapped up a three-year contract with an identical cap hit.
The 25-year-old put up 11 goals and 21 assists in 79 games during his second season in Pittsburgh in 2021-22. He also chipped in with five power-play points.
Kapanen has eclipsed the 30-point mark in four straight campaigns. His best statistical season came in 2018-19 when he scored 20 goals for the first time in his career, but he hasn't replicated that same success since.
The speedy Finn also logged 11 goals during the 2020-21 season, but he did it in 39 fewer games compared to 2021-22.
Kapanen said one of his goals this offseason is to regain his confidence.
"Just kinda get my swagger back and get back to the things that make me feel confident," he said, according to team beat reporter Michelle Crechiolo. "Work on those, come out next year and try to be dominant.
"I think I have all the tools for it. As long as I'm better mentally, then I think I'll be really dangerous."
The Penguins selected Kapanen in the first round of the 2014 draft before trading him to the Toronto Maple Leafs as part of the Phil Kessel deal in 2015.
Kapanen has 152 points in 321 career NHL games.