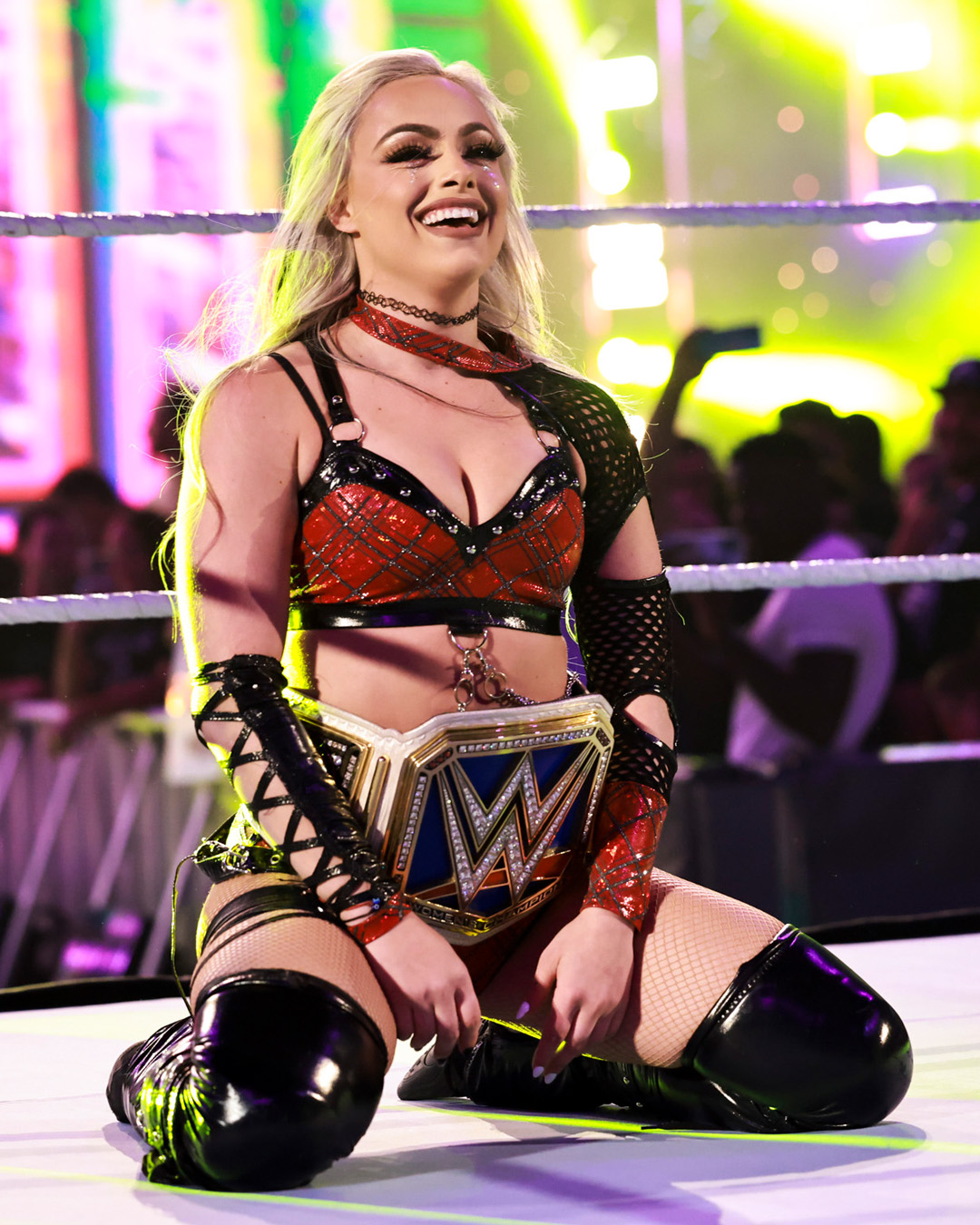 Alexa Bliss thinks WWE's decision to push Liv Morgan is "long overdue".
Bliss defended the 2022 women's Money In The Bank ladder match during her interview with Metro too – that bout was notable for some sloppy exchanges, miscommunications and botches, but Alexa is just happy that everybody came out of the thing relatively unscathed.
"We're all safe, which is what's important", she said.
Mainly, Bliss is delighted to see Liv rocket up the food chain. Morgan won the women's MITB briefcase, then quickly cashed in on the same night following Ronda Rousey's win over Natalya. Now, the new SmackDown Women's Champion will face Rousey in a rematch at SummerSlam on 30 July.
Alexa can't wait to see Liv smash it, because she's really happy that it's "her time". Bliss said that everybody else involved in the match had a smile for Morgan, because they all know how hard she's worked to get to this point.
Regrettably, WWE's writing hasn't exactly made Liv look like the strongest champion to date. She's still very much in that 'I'm happy to be here' mould ahead of the match vs. Rousey.