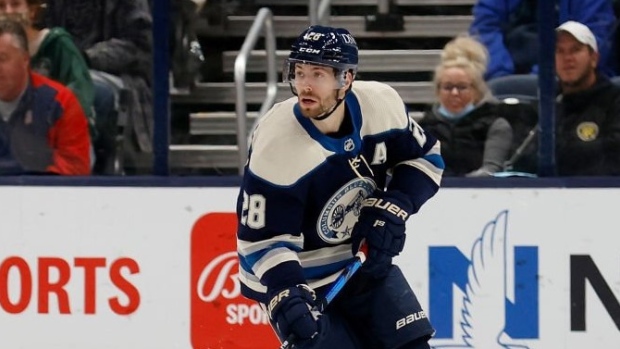 The Columbus Blue Jackets traded forward Oliver Bjorkstrand to the Seattle Kraken on Friday in exchange for a third- and fourth-round selection in the 2023 draft.
Bjorkstrand led the Blue Jackets with 28 goals in 2021-22, and his 57 points ranked second on the team.
The Blue Jackets had to shed some cap space after adding Johnny Gaudreau and re-signing Patrik Laine on lucrative deals. Bjorkstrand has four years remaining on his current deal and carries a cap hit of $5.4 million.
"It was a difficult decision to trade Oliver, who has given so much to our organization over the past seven years," Blue Jackets general manager Jarmo Kekalainen said.
Bjorkstrand's deal includes a 10-team no-trade list that kicks in for the 2022-23 campaign.
Picked by Columbus in the third round of the 2013 draft, Bjorkstrand has 111 goals and 123 assists in 382 games, all with the Blue Jackets.