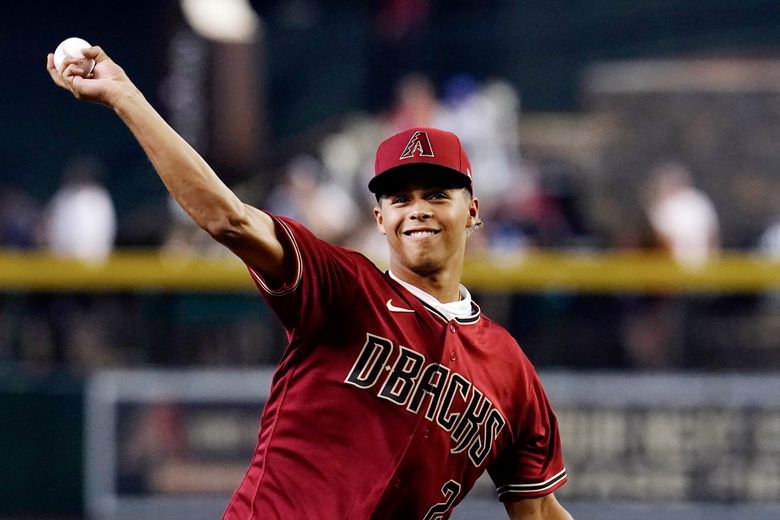 Druw Jones, who was taken No. 2 overall by the Arizona Diamondbacks in the 2022 MLB Draft in mid-July, could be out for the rest of the year after sustaining a shoulder injury during his first batting practice with the organization Monday, the team announced, according to Zach Buchanan of The Athletic.
"It seems like he will be out for a little while," Diamondbacks farm director Josh Barfield said.
He added that "it's too early to say" whether Jones will be ready for the start of spring training next year, and it hasn't been determined if the 18-year-old outfielder needs surgery.
Jones, the son of former MLB star Andruw Jones, will meet with an orthopedic surgeon Wednesday to figure out the next steps. The injury isn't expected to hinder his long-term development.