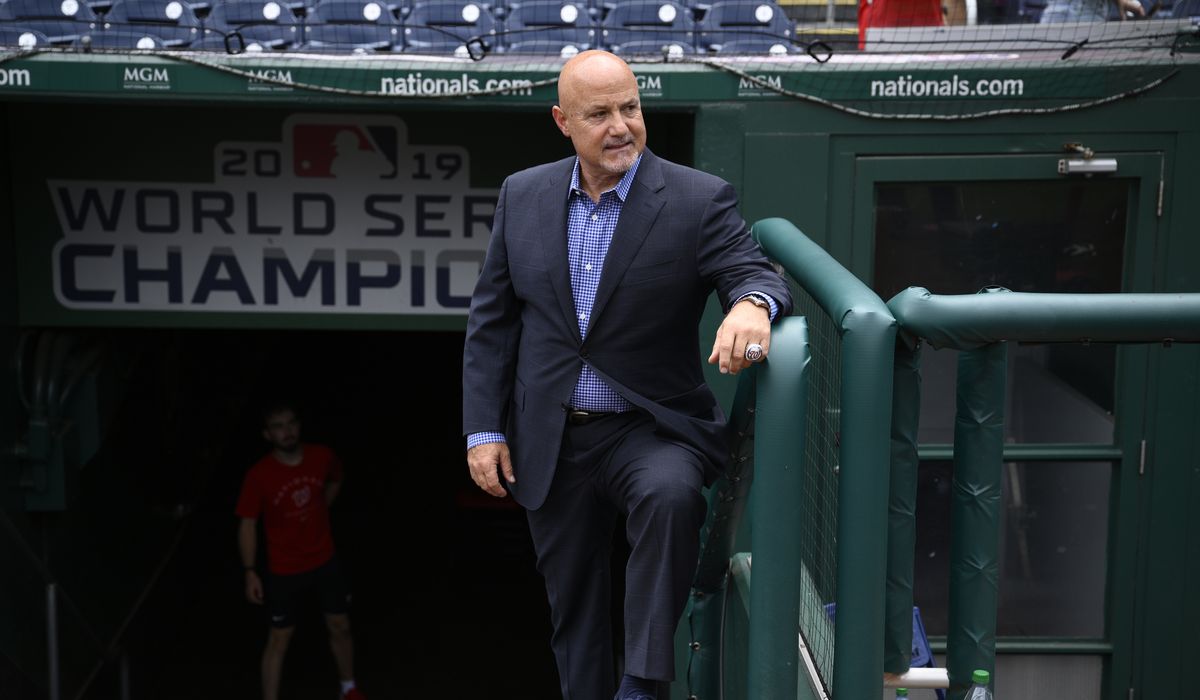 Washington Nationals general manager Mike Rizzo wants to know who leaked the 15-year, $440-million contract offer his club tendered to superstar outfielder Juan Soto.
"Unequivocally, it did not come from me for sure or our front office," Rizzo said on 106.7 The Fan, according to Chelsea Janes of The Washington Post. He added that he was disappointed by the leak and wanted to know who was responsible.
Soto's agent Scott Boras also recently suggested the report's publicity made his client uncomfortable, implying their camp didn't leak the rejected offer either.
"As far as Juan's perspective, what is most difficult is that we've had many offers, many discussions with the Nationals and their ownership that have been conducted in complete privacy," Boras said, according to Jared Greenspan of The New York Post. "That's what Juan hoped for. That's why the dialogue continued."
Before the All-Star break, news leaked that Soto had rejected a massive, nine-figure overture to stay with the Nationals, and therefore, the club would entertain trade offers for him.
Since then, trade speculation has ramped up, including the possibility that the Nationals use Soto to rid themselves of Patrick Corbin's contract. However, Rizzo also rejected this premise.
"We're not going to dilute the return for any player by including a bad contract," Rizzo added, according to Janes. Corbin is owed $59 million over the next two seasons.
The St. Louis Cardinals and San Diego Padres have recently been reported as front-runners to acquire Soto if Washington decides to move him before Tuesday's trade deadline.
Soto – a two-time All-Star, two-time Silver Slugger, and reigning Home Run Derby champion – isn't eligible for free agency until after the 2024 season.