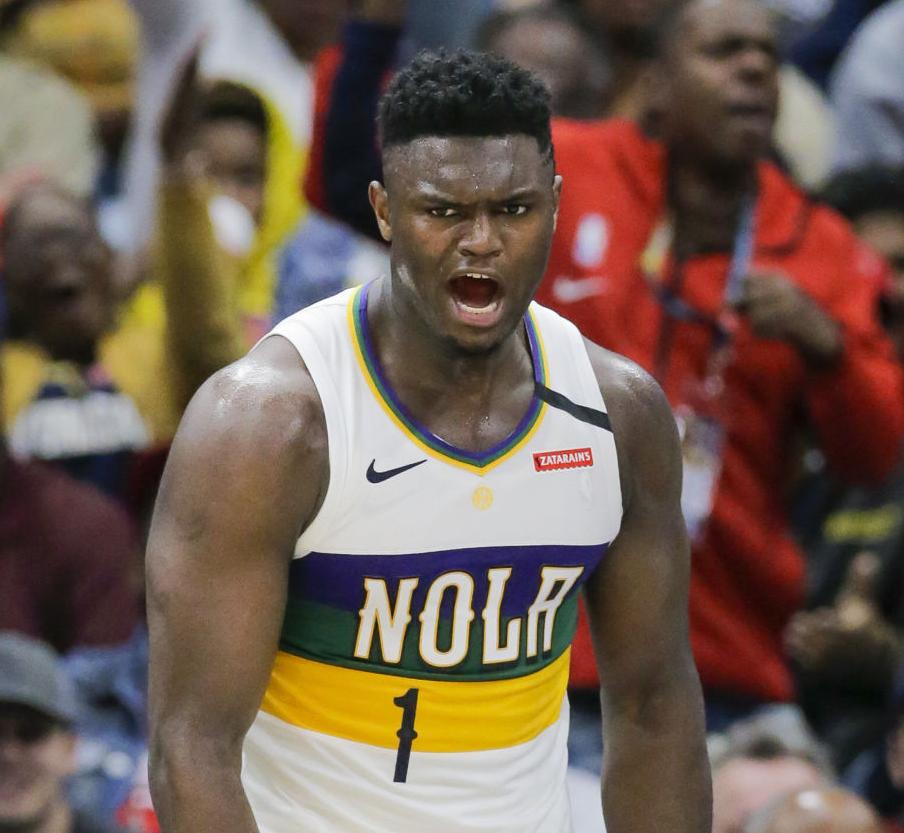 New Orleans Pelicans superstar Zion Williamson will need to undergo regular weigh-ins as part of his new contract extension, sources told NOLA.com's Christian Clark.
Williamson must reportedly keep the sum of his weight and body fat percentage below 295. If he exceeds that limit, the Pelicans can reduce the amount of guaranteed money in his deal, Clark adds.
The 22-year-old's weight has been a talking point since he entered the league. He's currently listed at 284 pounds, which would rank as the fourth heaviest among players who suited up last season.
Despite those concerns, the former No. 1 pick signed a five-year, $193-million maximum extension with the Pelicans earlier in July. He could earn as much as $231 million if he makes an All-NBA team or earns either MVP or Defensive Player of the Year honors next season, per Clark.
Williamson missed the entire 2021-22 campaign after an offseason foot fracture. His rehab was haltered multiple times before he was finally cleared in May following New Orleans' surprising playoff run.
Over three seasons, Williamson has only suited up in 85 games.
However, the electric dunker has been productive when on the floor. Williamson has averaged 25.7 points, seven rebounds, and 3.2 assists per game on 60.4% shooting.