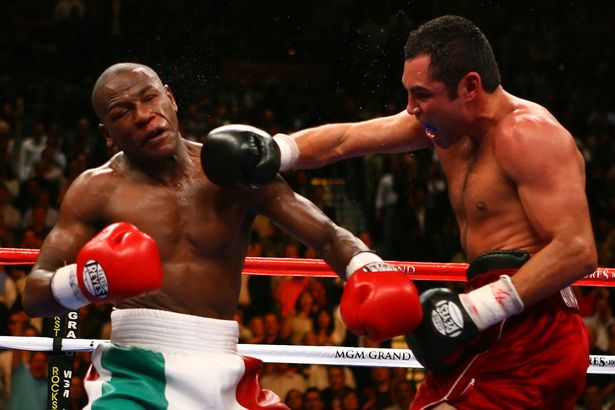 Floyd Mayweather Jr. could have help from a longtime rival in his quest to own an NBA team.
In an interview with FightHype.com, former boxing champion-turned-promoter Oscar De La Hoya suggested he'd be open to working with Mayweather on bringing an NBA franchise to Las Vegas.
"Maybe there's something for us to do in Vegas together, some kind of business," De La Hoya said. "I hear that the NBA may possibly go into town, and so maybe we can join up and become a powerhouse there and help bring the team to the home that we built. We built Las Vegas – literally."
Mayweather said in June that he and his team have been "working behind the scenes" with the NBA on owning a team since the start of the year, but he wouldn't reveal which locations have been discussed.
Las Vegas has long been rumored as a potential target for NBA expansion, though commissioner Adam Silver has said the league isn't currently looking to add more teams.