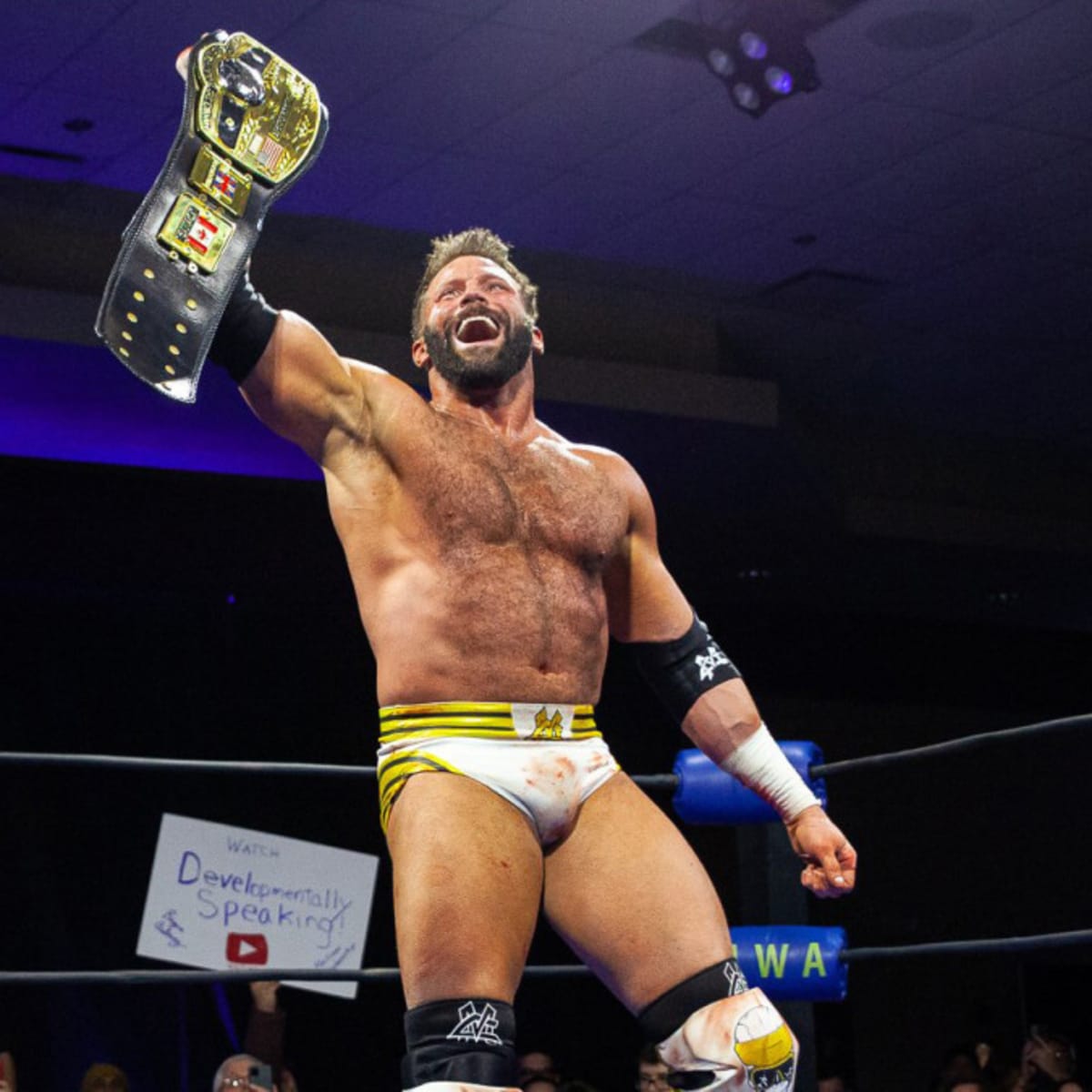 Having been out of action for two months at this point, Matt Cardona's in-ring return has been confirmed for NWA 74 next month.
As the NWA Worlds Heavyweight Champion, Cardona was previously due to defend the promotion's top prize at the Alwayz Ready PPV on 11 June. Unfortunately, the one-time Intercontinental Champion tore his bicep in a GCW match against Blake Christian the week prior to that event, and that forced him to vacate the NWA Title.
Alwayz Ready would see Trevor Murdoch emerge victorious in a four-way battle for the vacant Worlds Championship, with Murdoch beating out Nick Aldis, Thom Latimer and Sam Shaw in the show's main event.
Cardona himself took to Twitter to confirm he'll be returning to the ring at NWA 74, and he'll be handpicking his opponent for that PPV.
Set to emanate from Chase's Khorassan Ballroom in St. Louis, Missouri, NWA 74 takes place on 27 and 28 August.
While Cardona will face a mystery opponent on the first night of this event, Night 2 will see Trevor Murdoch defending the NWA Worlds Heavyweight Championship against Tyrus – with Murdoch's original opponent, Nick Aldis, pulled from this match for unknown reasons as of this writing.