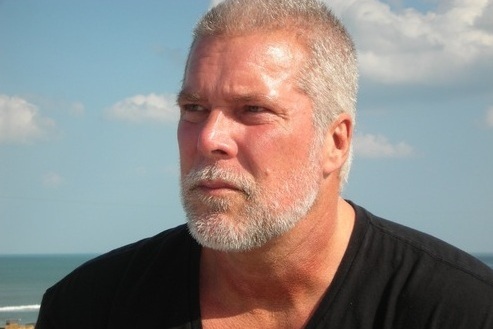 The allure of Saudi Arabian money has brought back numerous ghosts from WWE's past. The events have become place where numerous talents have found a second life for their careers. Both Shawn Michaels and The Undertaker have reneged on past retirements in the name of a payday from the Kingdom of Saudi Arabia's General Authority for Entertainment, which has a lucrative deal with WWE through 2027 to present events from the country, while eternal figures in WWE like Goldberg have even won the WWE Universal Championship at the controversial events.
WWE Hall of Famer Kevin Nash has been a constant presence on the convention and meet and greet circuit. With Ric Flair recently promoting an entire PPV event around his final match, despite his poor physical condition, people have approached Nash numerous times, asking about one final run for Big Sexy — especially considering the physical shape that Nash is currently in.
"I love when people come up to me and say 'Ah Nash, still look pretty jacked, think you got one in ya?'" Nash said on a recent episode of "Kliq This."
"No. I don't. The [expletive deleted] thought of my rickety ass body hitting that [expletive deleted] wood?" Nash laughed, "Nah, man. Not even for [expletive deleted] Saudi Money."
Nash has a very simple response for anyone that would "come to [him] with half a million dollars and say take two bumps, [expletive deleted] you."
Chuckling with his co-host Sean Oliver, the notably frugal nWo founding member mused about the hypothetical payday. "What am I gonna do with that? Let me put that in the bank with the rest of my [expletive deleted] money I don't spend." Nash noted that outside of buying "some Czechoslovakian art," there is not much that the former WWE Champion wants for in his post-wrestling days.