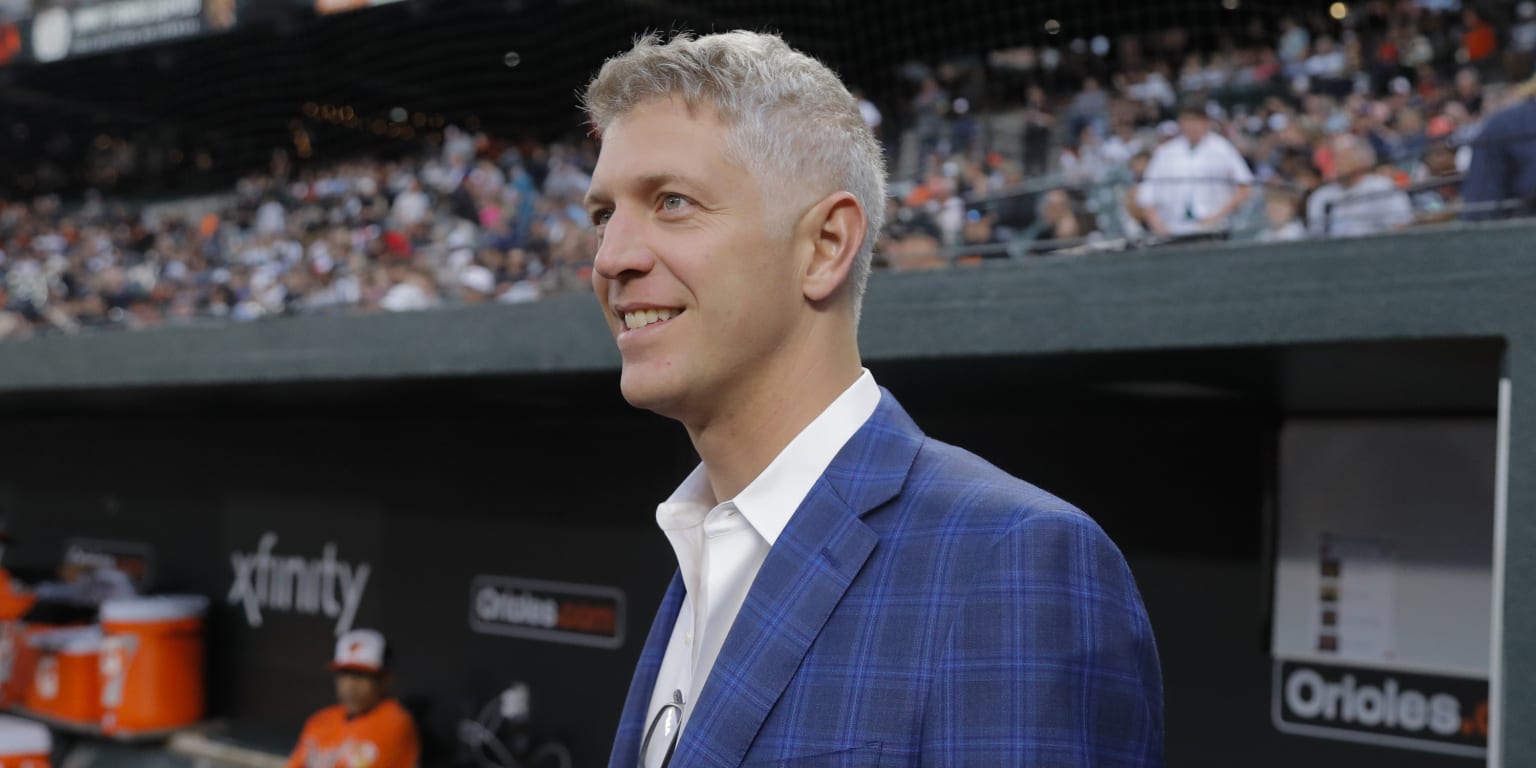 Baltimore Orioles general manager Mike Elias raised eyebrows by trading away some key pieces at the deadline, but he's incredibly confident the players who remain can still shock the baseball world down the stretch.
"I think we're gonna get into the playoffs," Elias told SiriusXM's Jim Bowden and Grant Paulsen on Sunday, according to MASN's Melanie Newman. "I like where this is going. I think that this team has staying power for the next month-and-a-half."
The Orioles have been baseball's most surprising and fun story in 2022. After entering the season with little in the way of expectations, they've risen out of the ashes of their rebuild and are firmly in the wild-card race. The O's enter Sunday's series finale at Tampa Bay just a half-game back of the Rays for the final AL playoff spot.
Much of their success can be attributed to Baltimore's elite bullpen that ranks first in the majors in total WAR, per FanGraphs. Rookie catcher Adley Rutschman's arrival also played a significant role in the turnaround. Since Rutschman debuted on May 21, the O's have gone 43-30, a run that included a 10-game winning streak in July. Elias also credited manager Brandon Hyde with steering the young club toward success, calling him a "Manager of the Year candidate."
Despite the surprising success, the Orioles elected to subtract from their big-league club at the Aug. 2 deadline. The trade of All-Star closer Jorge Lopez to Minnesota was mitigated by rookie flamethrower Felix Bautista's emergence at the back of the bullpen. But the bigger surprise was dealing Trey Mancini – a productive bat and one of the more popular Orioles in recent memory – to Houston. They haven't missed a beat, however, going 7-3 since Mancini left.
For now, Elias is enjoying watching his young team defy the odds while ensuring that there'll be meaningful September baseball in Baltimore. He's also certain that this will be the last year of selling in Birdland and hinted that the Orioles will be a team to watch in the upcoming offseason.
"Our plan for this offseason has always been to significantly escalate the payroll," Elias said. "I think a lot of that's gonna come through our own guys going into arbitration but also we plan to explore free agency much more aggressively. We plan to maybe make some 'buy' trades for some guys that are either on contract or kind of in the tail end of their arbitration (years). And I think the success in the first half that this team has had so far has only cemented those plans."