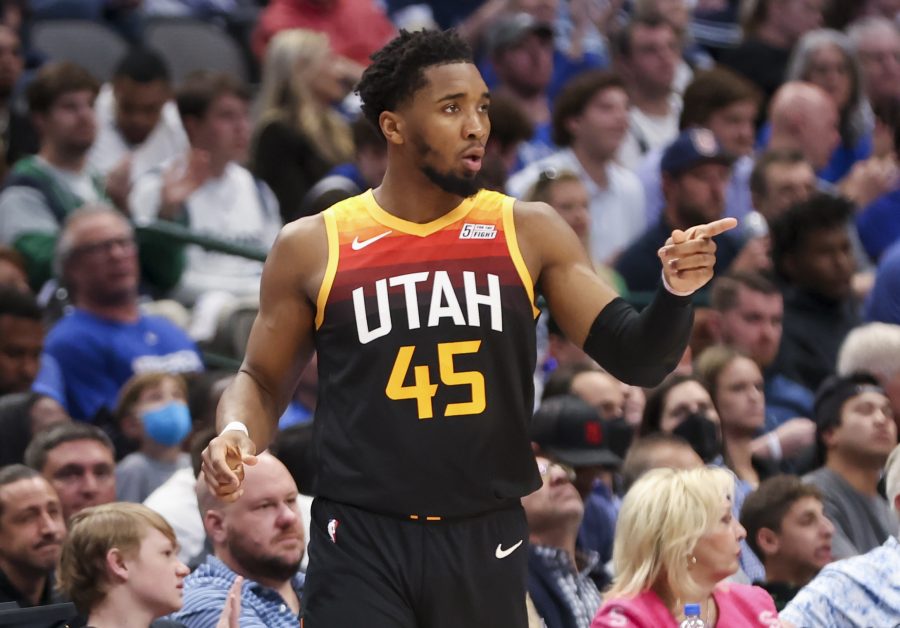 The New York Knicks and Utah Jazz re-engaged in trade talks about Donovan Mitchell within the last week after several weeks of no contact, sources told The Athletic's Shams Charania and Tony Jones.
Those talks reportedly haven't progressed and no trade for the three-time All-Star is imminent. During Las Vegas Summer League, the two teams seriously discussed a Mitchell deal, but then conversations ceased for nearly a month, according to Charania and Jones.
The Charlotte Hornets and Washington Wizards are among the other teams reportedly interested in Mitchell.
The 25-year-old is thought to be comfortable with remaining in Utah or being traded, sources told Charania and Jones.
The Jazz have made some drastic changes this summer, sending longtime defensive stalwart Rudy Gobert to the Minnesota Timberwolves in July and hiring Boston Celtics assistant coach Will Hardy as their new bench boss.
Mitchell has averaged 23.9 points, 4.5 assists, and 4.2 rebounds over his five NBA seasons.