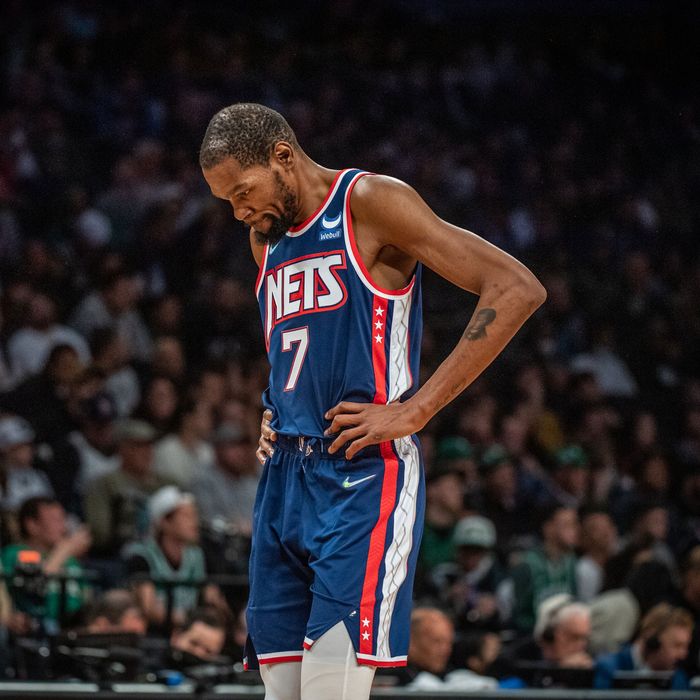 The Brooklyn Nets have not gotten any closer to trading Kevin Durant since the superstar asked the team to dismiss head coach Steve Nash and general manager Sean Marks, reported ESPN's Brian Windhorst on "Get Up" Monday.
Durant reportedly made the request to Nets owner Joe Tsai earlier in August, with Tsai publically backing his coach and front office member soon after the report surfaced.
Windhorst adds the Nets are reportedly not receiving upgraded trade packages after originally being underwhelmed with the offers they received, while Durant has apparently not forced Brooklyn to ramp up the trade negotiation process following his ultimatum.
NBA teams begin training camp in September, at which time Durant will need to determine whether he'll report to the Nets if no trade comes to fruition.