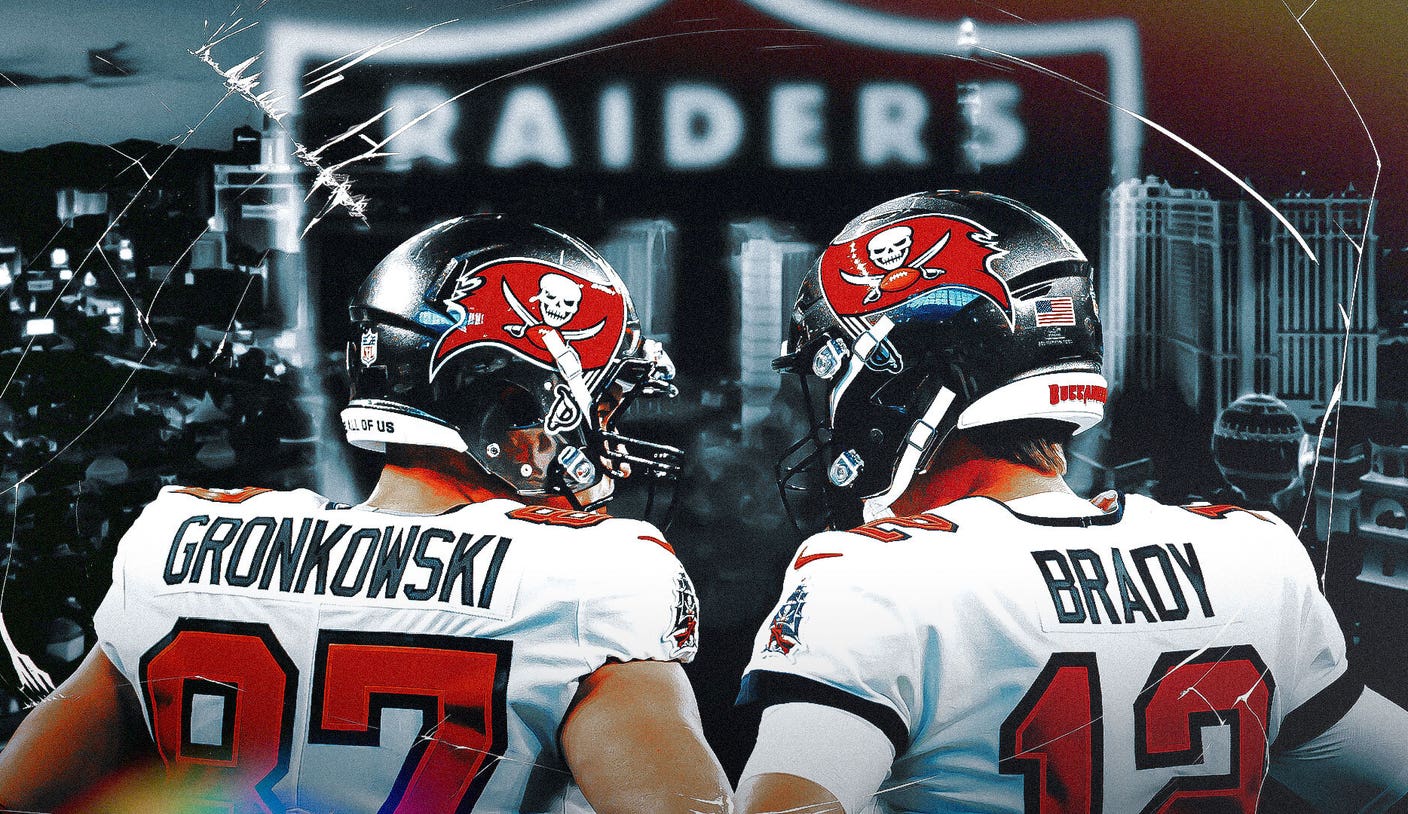 Dana White says Tom Brady nearly landed in Las Vegas during his free agency journey in 2020.
The UFC president claimed Saturday that former Raiders coach Jon Gruden called off a deal that would have seen both Brady and longtime tight end Rob Gronkowski join the silver and black.
White said he worked on getting Brady and Gronk to come to the Raiders. "It was almost a done deal, and at the last minute, Gruden blew the deal up and said he 'didn't want them,'" White said during the "UFC 278 with The Gronks" show.
White added that Brady was even looking at houses in the area before Gruden squashed the plan.
Last summer, Brady famously had strong words for a supposedly interested team that backed out at the last minute, saying, "There was a story in free agency, one of the teams, they were interested, and all of a sudden, they weren't interested at the very end. I was sitting there thinking, 'You're sticking with that motherfucker? Are you serious?'"
The future Hall of Famer ended up choosing the Tampa Bay Buccaneers, who eventually also acquired Gronkowski from the New England Patriots in an April trade before the 2020 season.
Gronkowski noted on Saturday's broadcast that he was "glad the deal fell through" with Las Vegas, and he believes it all worked out for the best.
Brady and Gronkowski went on to lead the Buccaneers to a Super Bowl LV win over the Kansas City Chiefs during their first campaign in Tampa Bay. The 45-year-old signal-caller led the league with 5,316 passing yards and 43 touchdowns.
Following a brief retirement earlier this year, Brady is back in Tampa Bay for his 23rd NFL season.