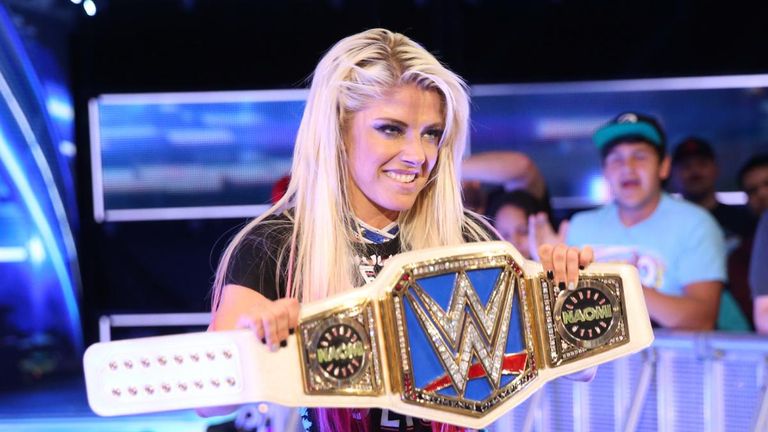 Alexa Bliss thinks it's been "too long" since she held singles gold in WWE.
The Raw star told CricketNext that she'd love to get right back on top of the women's division on either Raw or SmackDown. Alexa's last singles title run came back in 2018; the then-Raw Women's Champ's third reign lasted 63 days before she dropped the prize to Ronda Rousey at SummerSlam.
Three-time Raw and two-time SmackDown Women's Champion Bliss hasn't really come close to winning either belt since. In fact, she's been deployed more in a tag-team role over the past four years. A union with Nikki Cross/A.S.H yielded two stints as Women's Tag Champs.
Alexa did hold the lowly 24/7 Title for a few minutes during the 18 July 2022 edition of Raw, but she didn't even mention that during the interview. Being honest, that's not a shocker. Bliss isn't exactly going to look back on 24/7 during her Hall Of Fame speech someday.
Recently, Alexa has been teaming with Asuka in WWE's Women's Tag tournament to fill the vacated belts. Maybe she can turn her attention back to singles action now that experiment is over?