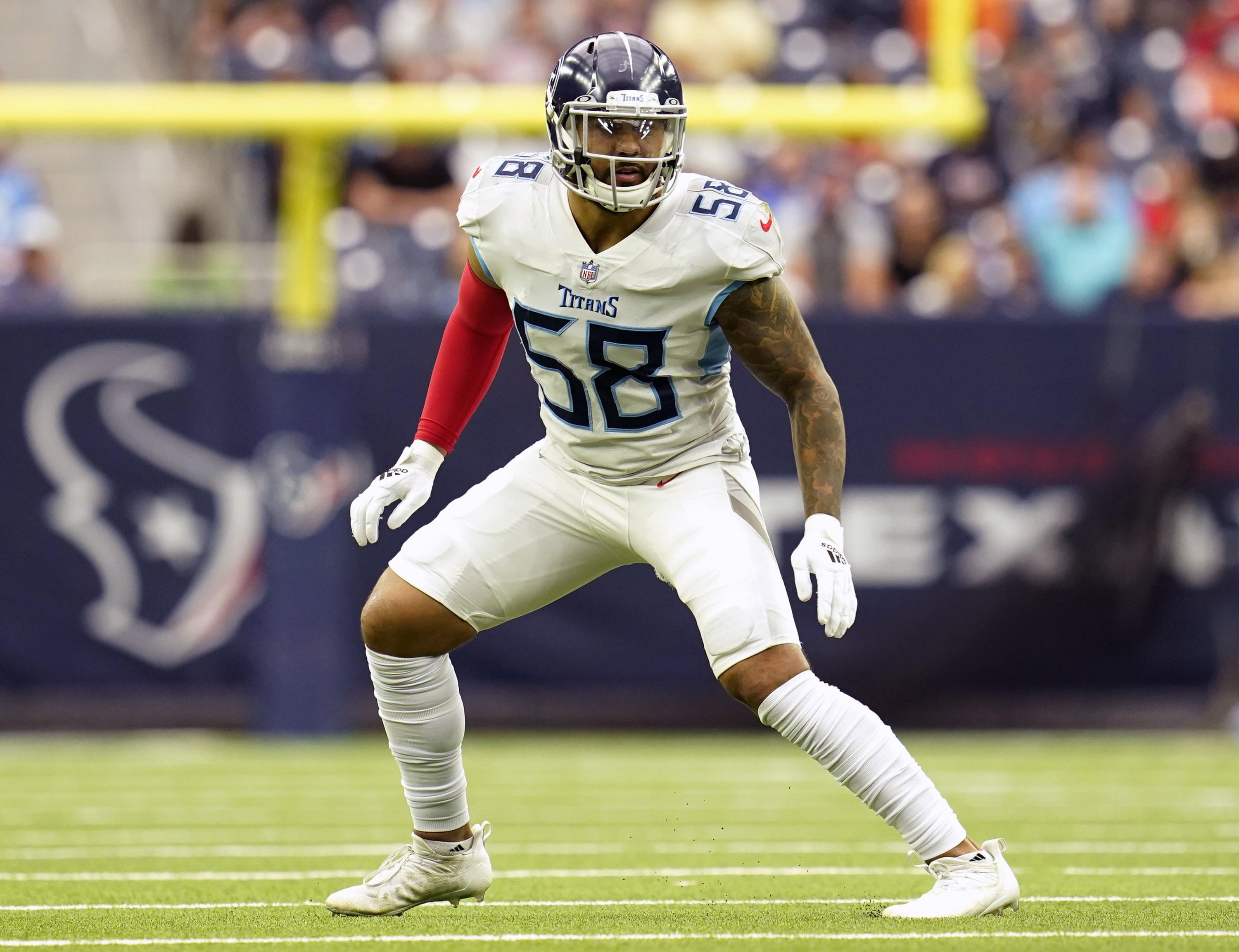 Tennessee Titans pass-rusher Harold Landry is expected to miss the entire 2022 season after suffering a torn ACL in Wednesday's practice, a source told ESPN's Adam Schefter.
Landry is coming off his first Pro Bowl season after he recorded a career-high 12 sacks in 2021. The Titans rewarded the linebacker with a five-year, $87.5-million contract this offseason.
Drafted in the second round in 2018, Landry had been an ironman over his first four seasons. The Boston College product has played in 64 of 65 games for the Titans since entering the league.
Landry became a full-time starter in 2019, registering nine sacks over 16 appearances. He's tallied 31 sacks and 41 tackles for a loss over his career.
Tennessee's depth options behind Landry include Ola Adeniyi and 2021 fourth-round pick Rashad Weaver. Roaming on the other side will be veteran Bud Dupree, who generated three sacks over 11 games last season.