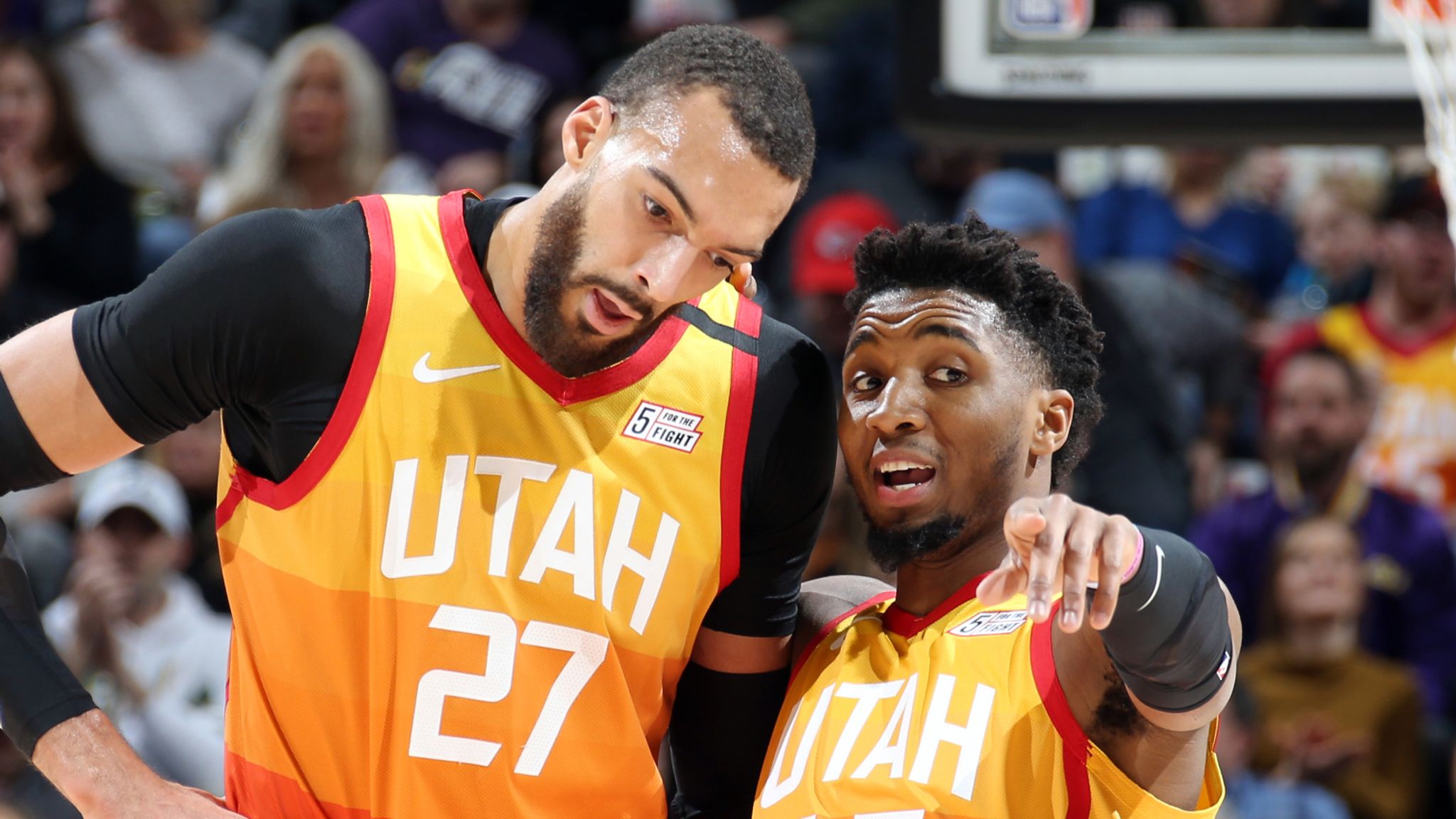 Rudy Gobert and Donovan Mitchell had an occasionally rocky relationship during their time together with the Utah Jazz. However, when asked about last week's trade that sent Mitchell to the Cleveland Cavaliers, Gobert showered his former teammate with admiration.
"I think he has a bright future," Gobert told Eurohoops' Antonis Stroggylakis. "He's one of the best young players in his position. He's going to keep getting better.
"I think it's a great opportunity for him to just get to a new system, a new team, and be able to show what he can do."
Part of the tumult between the pair stemmed from Gobert's relaxed attitude toward COVID-19 during the 2019-20 season. The big man contracted the virus before Mitchell also tested positive. They were the only Jazz players to catch COVID.
Utah also hit a wall in the playoffs. The team failed to advance past the second round during the Gobert-Mitchell partnership.
The Jazz split up the duo this offseason when they traded Gobert to the Minnesota Timberwolves in July. In exchange, they received Patrick Beverley, Malik Beasley, Jarred Vanderbilt, Leandro Bolmaro, and rookie center Walker Kessler, as well as four first-rounders and a pick swap.
Utah then traded Mitchell to the Cavaliers for forward Lauri Markkanen, guard Collin Sexton, wing Ochai Agbaji, three unprotected first-rounders, and two pick swaps.
For his part, Gobert said it wasn't his decision to leave the Jazz.
"That's what (CEO of basketball operations) Danny Ainge decided to do," the three-time Defensive Player of the Year said. "Sometimes you always have to explore all different options. That's what they did. Time will tell if it was good or not."
Gobert added: "I think he definitely did a great job in getting as many assets as possible."
Ainge, who's been with Utah since the end of the 2021 campaign, made a similar move during his time with the Boston Celtics. He moved eventual Hall of Famers Kevin Garnett and Paul Pierce to the Brooklyn Nets for a multitude of draft picks. Ainge then used those selections on Jayson Tatum and Jaylen Brown.