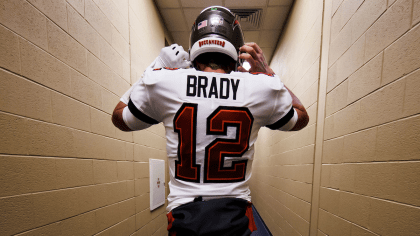 The 2022 campaign is expected to be the final of Tampa Bay Buccaneers quarterback Tom Brady's career, sources told NFL Network's Ian Rapoport.
Brady briefly retired following last season but returned to the Buccaneers 40 days later. Since rejoining the team, he's remained mum on how long he plans to continue playing. The veteran told reporters in July that he's taking a "year-to-year" approach.
The 45-year-old took a brief personal absence from the Bucs this summer before returning at the end of August. Brady spent the majority of his time away in the Bahamas on a vacation he promised his family earlier this year, Rapoport reports.
Brady's contract is set to expire after the season. Following the conclusion of his playing career, the signal-caller will join Fox Sports as its lead NFL analyst on a reported historic 10-year, $375-million deal.
The legendary passer has tallied a 24-9 record and won one Super Bowl with Tampa Bay. He threw for a league-high 5,316 yards and 43 touchdowns last season.
The Bucs begin their campaign with a Sunday Night Football matchup against the Dallas Cowboys.