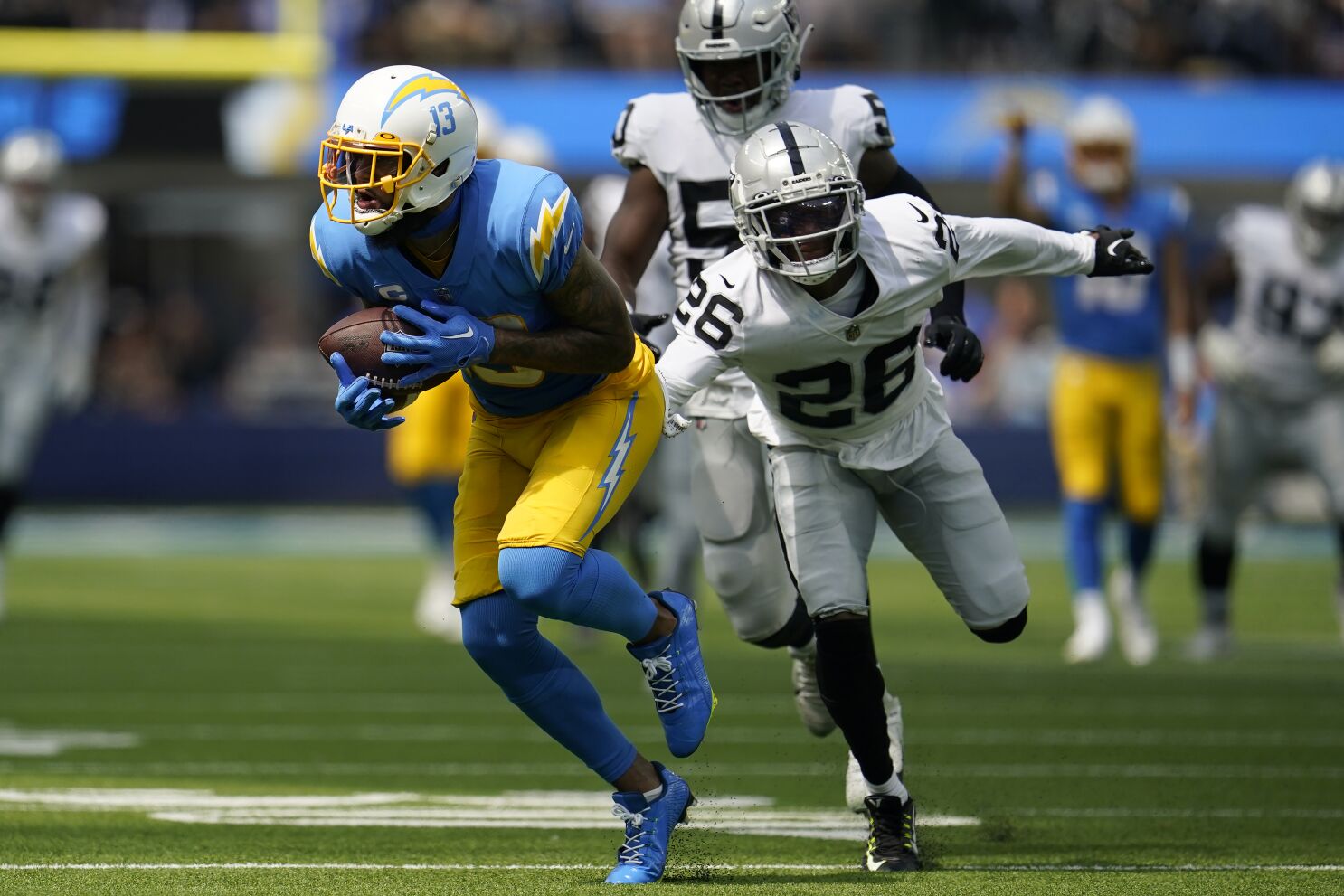 Los Angeles Chargers wide receiver Keenan Allen suffered a hamstring injury in Sunday's win against the Las Vegas Raiders.
Allen sustained the injury in the first half while making a cut and was unable to return.
The Chargers are set to play the Kansas City Chiefs on Thursday in Week 2.
The 30-year-old was leading L.A. with four catches for 66 yards before exiting.
With Allen out, veteran wideout Mike Williams will be the focal point of the Chargers' passing attack. DeAndre Carter and Joshua Palmer should take on expanded roles.