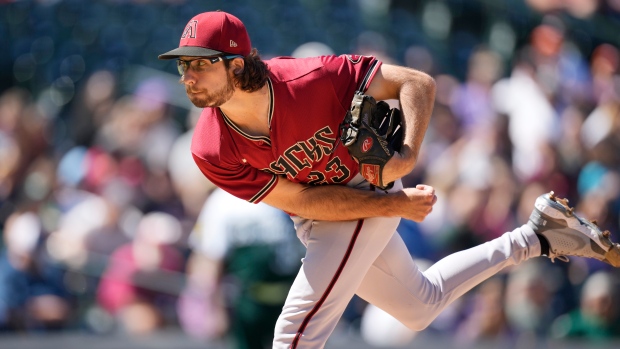 Arizona Diamondbacks right-hander Zac Gallen made history during Sunday's game against the Colorado Rockies.
The 27-year-old passed Brandon Webb for the longest scoreless streak in franchise history.
Gallen struck out Rockies first baseman C.J. Cron in the first inning to break the record set by Webb in 2007.
Gallen's scoreless streak came to an end later in the game at 44 1/3 innings. It's the seventh-longest such streak in MLB history.
Gallen's scoreless streak is the longest in the majors since Zack Greinke pitched 45 2/3 innings without allowing a run for the Los Angeles Dodgers in 2015, according to MLB.com's Sarah Langs.
Gallen entered Sunday having not allowed a run since Aug. 2 against the Cleveland Guardians.