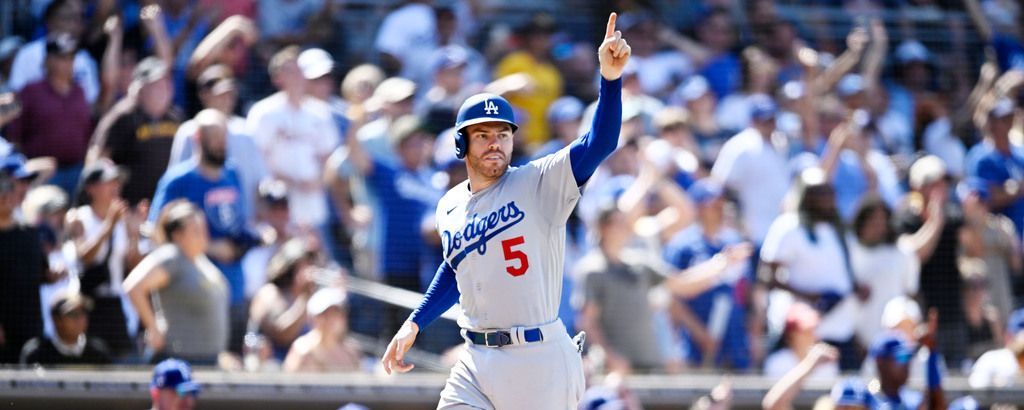 The Los Angeles Dodgers are the first team in Major League Baseball to clinch a playoff berth and will compete in the postseason for the 10th consecutive season after beating the San Diego Padres 11-2 on Sunday.
At 96-43, the Dodgers hold a colossal 20-game lead over the second-place Padres and an eight-game lead over the New York Mets, who own the second-best overall record in the National League.
If the season ended Sunday, the Dodgers would have a first-round bye. After that, they'd face the winner of a three-game series between the Atlanta Braves and Philadelphia Phillies played entirely at Truist Park. The Braves are currently mired in a dogfight for NL East supremacy, though, sitting 1 1/2 games back of the Mets.
"I don't think it's anything you can take for granted," said Justin Turner, who hit a grand slam and a solo homer in the rout, according to The Associated Press. "I've been on some teams early in my career that didn't have this opportunity, so I definitely feel fortunate to be a part of an organization that cares about winning and puts winning first."
Turner began his career with the Baltimore Orioles in 2009 before joining the Mets the following season. The two-time All-Star was then infamously non-tendered by the Mets prior to the 2014 campaign.
"It's a very smart group; it's a very focused group," added manager Dave Roberts, who has now led the club to the playoffs in all seven of his seasons as skipper. "We have a long way to go to accomplish our goal. We kind of understand that if you look at yourself as a ball club and set a certain standard of play, then it allows you to kind of reach that and realize those goals. It's pretty easy for us, and we don't care about the standings. We just want to play good baseball."
Los Angeles will now focus on officially wrapping up its 20th NL West title. In their current streak of playoff berths, the Dodgers won eight division titles – coming every year between 2013 and 2020.
The San Francisco Giants were the lone interrupter, claiming the 2021 division crown with a franchise-record 107 wins. The Dodgers finished one game back with 106 wins.
With a win percentage of .691 this season, the Dodgers are on pace to win 112 games. That would be the storied club's most wins in franchise history and its second-best win percentage, behind only the pandemic-shortened 2020 campaign, in which it went 43-17 en route to a World Series championship.
The 2001 Seattle Mariners and 1906 Chicago Cubs share the MLB record for most wins in a single season with 116. The Cubs boasted a .763 win percentage, playing 152 games and losing 36.