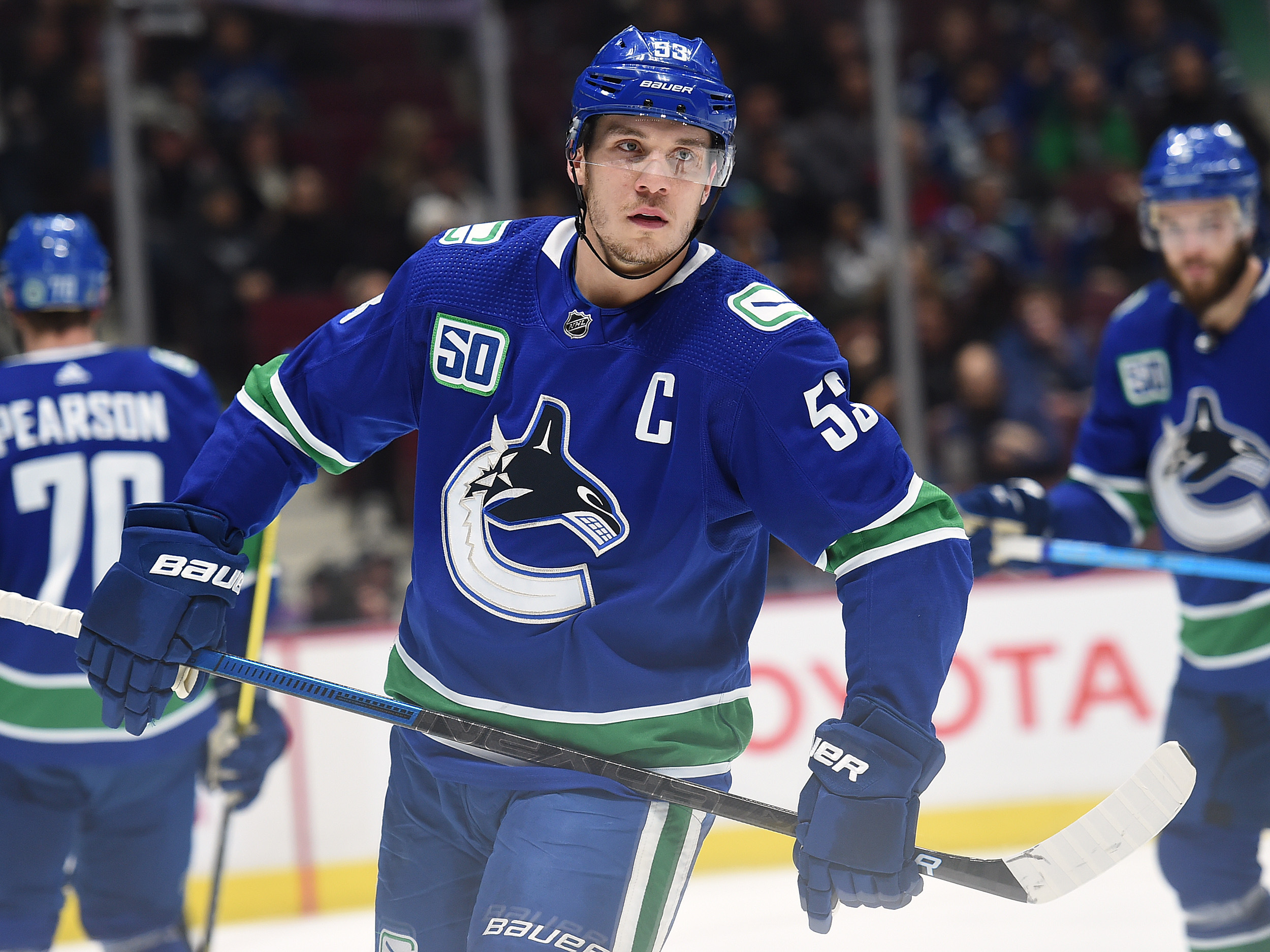 Vancouver Canucks captain Bo Horvat can become an unrestricted free agent at the end of the 2022-23 campaign, but he's made his preference abundantly clear a month before the regular season starts.
"Obviously, I want to be a Vancouver Canuck, and I want to stay here. I love our group, my wife and I love the city," Horvat told the media Monday. "If I wanted to play for one team my whole career, it'd be the Vancouver Canucks. Obviously, it's a long process, and we'll see where it goes."
The Canucks already sorted out one key piece of business earlier this summer, signing J.T. Miller to a seven-year extension with an average annual value of $8 million.
Miller also could have tested the market as a UFA next offseason. His name popped up countless times in trade rumors during the 2021-22 season, but he still managed a career-high 99 points despite the noise off the ice.
Horvat will be aiming to do the same.
"I can't let that kind of stuff bother me. I can't have it hang over my head. For me, I have to put my head down and be the best leader I can," Horvat said. "I'm a Vancouver Canuck right now, I'm going to be a Vancouver Canuck for this full year, and I'm gonna try to do whatever I can to help this team win, and that's what my main focus is right now."
The 27-year-old forward potted a career-high 31 goals in 70 games in 2021-22, and 24 of those tallies came after new head coach Bruce Boudreau took over behind the bench on Dec. 5.
The Canucks went 32-15-10 to close out the season under Boudreau's charge and even pushed for a spot in the playoffs, but they ultimately fell five points out of the second wild-card spot in the Western Conference.
"I think the way we left things last year, it still stung. I'm not gonna say that it was a success last year because we didn't make the playoffs," Horvat said. "To me, that's not good enough. Obviously, there were a lot of good things part of that run, but again, we can be better.
"We can be more consistent, not rely on our goaltender as much, and kind of take it to teams and be pests to play against. I think we showed shades of that last year, but I think we can take another step this year."
Horvat's current deal carries a $5.5-million cap hit. Taken by Vancouver with the ninth overall pick in 2013, Horvat has 366 points in his 572-game career, all with the Canucks.