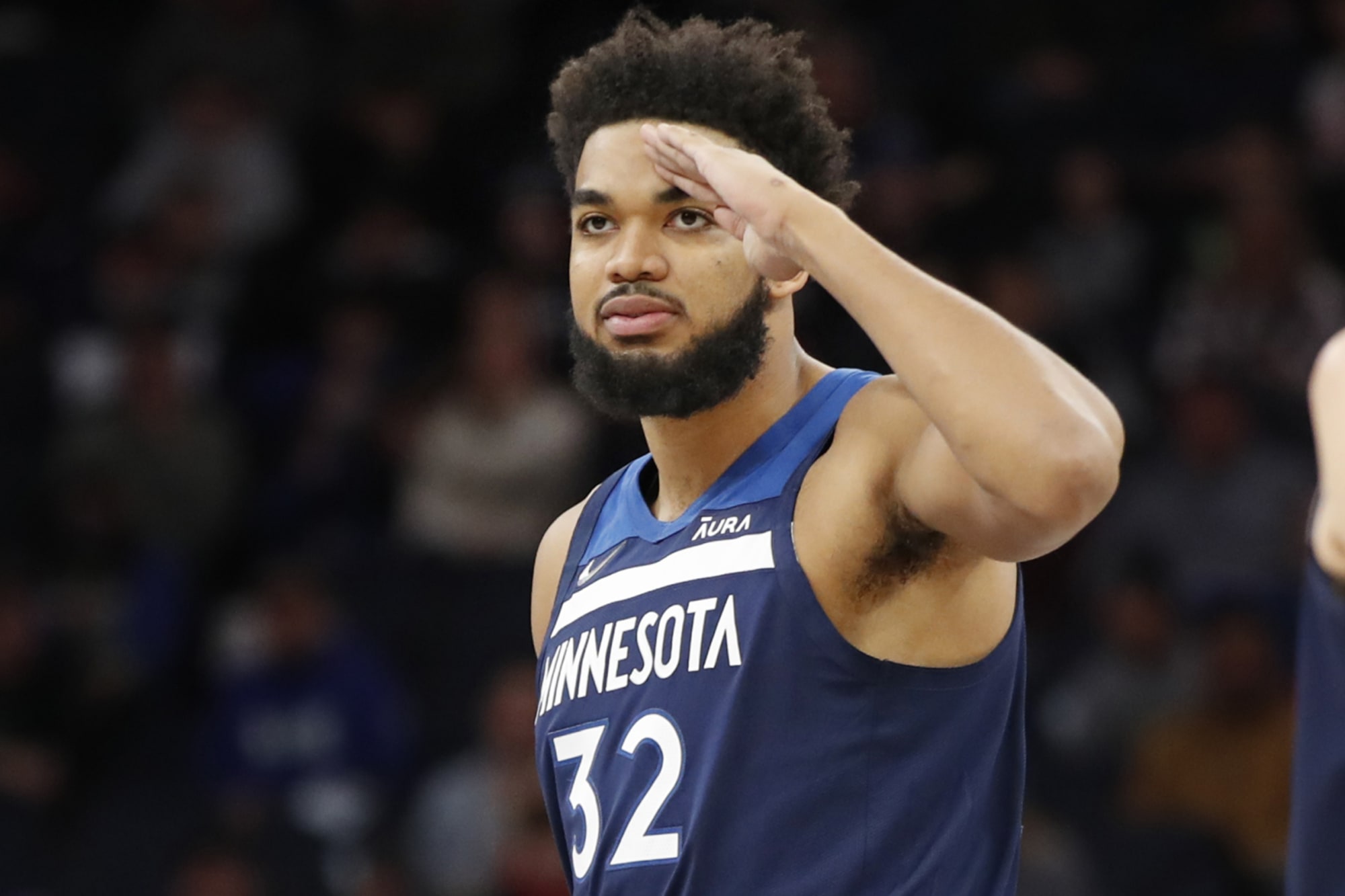 Minnesota Timberwolves star Karl-Anthony Towns has no doubts about his fit with new teammate Rudy Gobert.
"I think that Rudy's one of the best defensive players we've ever had in the NBA," Towns told CBS Sports' Colin Ward-Henninger. "He has the hardware to prove it."
The Timberwolves acquired Gobert from the Utah Jazz in July in a blockbuster deal that included Jarred Vanderbilt, 2022 first-rounder Walker Kessler, and four unprotected first-round picks.
Gobert, 30, is a three-time Defensive Player of the Year and has made the NBA All-Defensive first team six times. He joins a Minnesota squad that ranked 13th in defensive efficiency during the 2021-22 regular season.
Though he's officially been listed at center throughout his seven-year career, Towns brushed aside concerns about his fit next to Gobert, a traditional big man who spends most of his time near the rim.
"This is how I played in college," Towns said. "(Former college teammate) Willie Cauley-Stein is like 7-foot-2. I don't know what they're missing in that."
Towns also pointed to his early NBA days when he played next to Gorgui Dieng as proof that he'd have no trouble shifting to power forward when necessary. Dieng started 121 games in Minnesota over Towns' first two seasons in the league.
With Gobert setting screens and rolling to the rim, Towns said he's confident his perimeter skills and shooting ability will be enough to space the floor and keep Minnesota's offense humming.
"I think I'm one of the best offensive players and talents the NBA has ever seen," Towns said. "Putting us together gives us really a whole spectrum of talent to use."
Towns won the Three-Point Contest during the 2022 All-Star Weekend to become one of the only big men to finish first in the event. He's a career 39.7% 3-point shooter, with a career true shooting percentage of 62.3% – sixth all-time and one spot below Stephen Curry.
Towns made the All-NBA third team in 2022, leading the Timberwolves to the postseason for the second time since 2004.