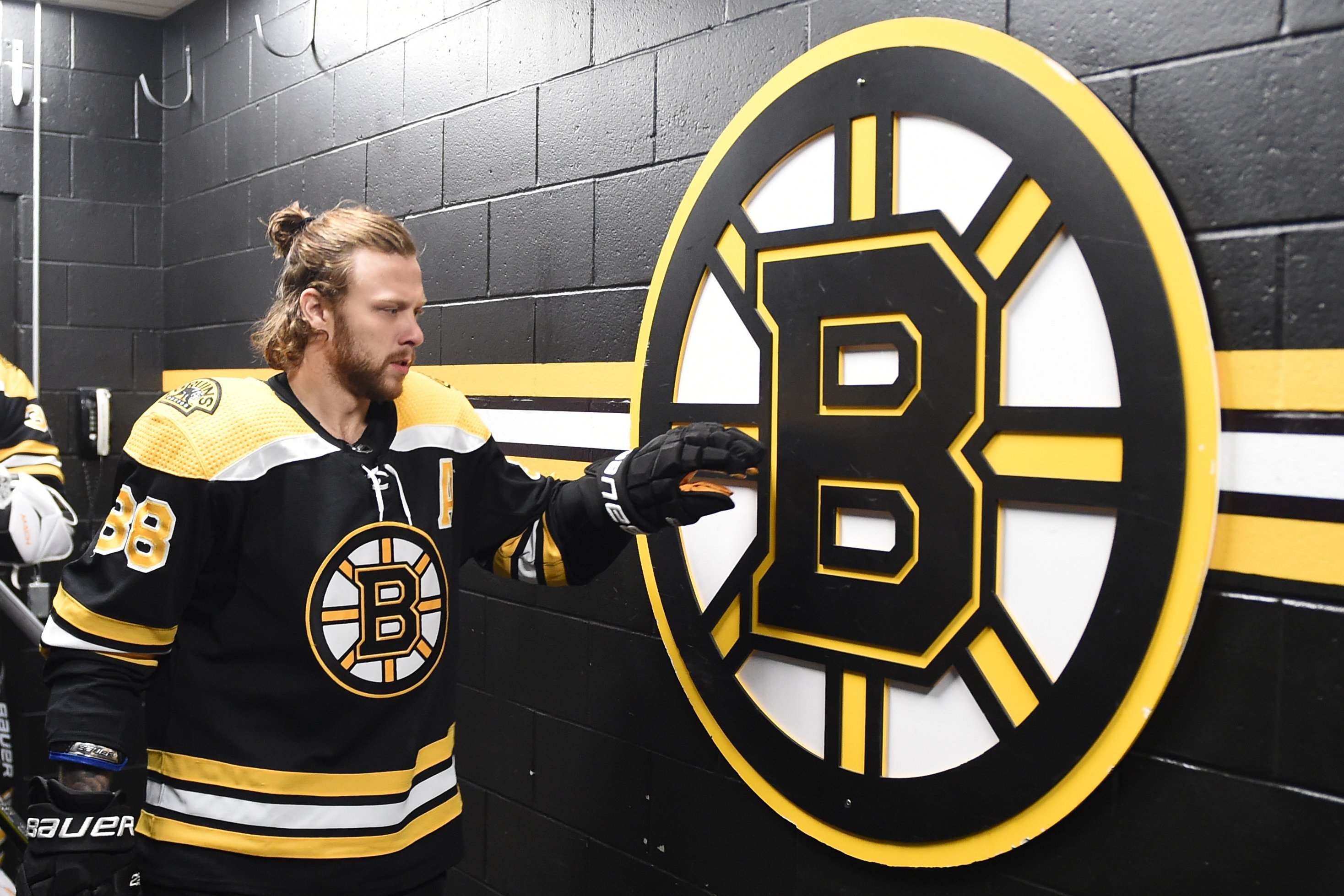 With just one more season left before he hits unrestricted free agency, Bruins star David Pastrnak is making it clear how much Boston means to him.
"We love it here," Pastrnak said Friday, according to The Athletic's Fluto Shinzawa. "This is our home. This is where I've become a man. Unbelievable years with (Pastrnak's partner, Rebecca Rohlsson). We are really happy here."
Pastrnak – who's played his whole eight-year career with Boston – has one season remaining on his six-year, $40-million contract. But although Bruins general manager Don Sweeney is prioritizing re-signing Pastrnak, the Czechia native made clear that he's currently most concerned about the upcoming campaign.
"My focus, moving forward, is to be ready for Game 1," Pastrnak said. "We're going to be missing some key players. I know I have to be on my game from the get-go. That's my biggest focus."
He added: "I still have the whole season. … I'm focusing to be ready and help the team win, especially at the beginning of the season when it's going to be extremely tough on us. We've got to be ready."
Boston will be without Brad Marchand, Charlie McAvoy, and Matt Grzelcyk to start the 2022-23 campaign. The Bruins are looking to bounce back after they were eliminated by the Carolina Hurricanes in the first round of the Stanley Cup Playoffs last season.
Pastrnak, 26, collected 40 goals and 77 points in 72 games in 2021-22. The campaign marked the second 40-goal season of his career.