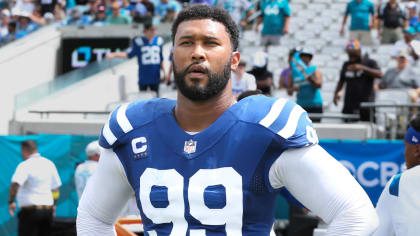 The New York Giants are signing veteran linebacker Jaylon Smith, his agent announced Monday.
Smith returns to the Giants after playing in four games and making two starts in 2021 for the team. He tallied 19 tackles, one sack, and one tackle for loss for New York last season.
The 27-year-old will join the team's practice squad, according to The Record Sports' Art Stapleton.
The Dallas Cowboys drafted the Notre Dame product in the second round in 2016. Smith played four seasons with the Cowboys before they released him last October. He signed with the Green Bay Packers shortly after but was released after two games and joined the Giants' practice roster.
Smith has recorded 536 tackles, 21 tackles for loss, and 10 sacks over his career.