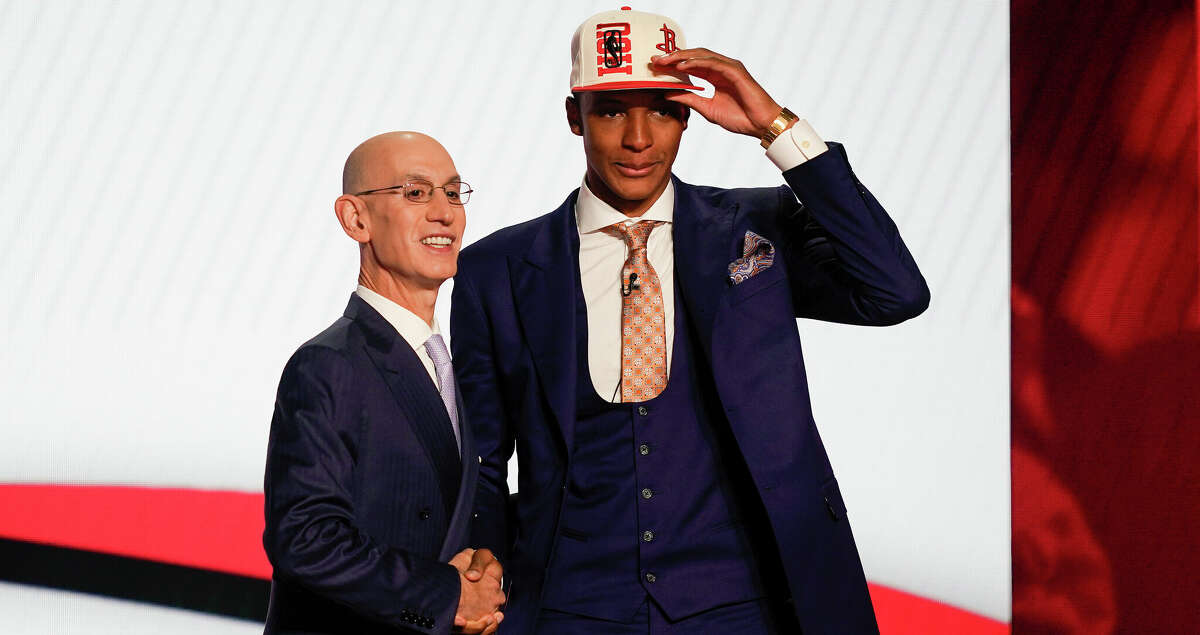 The Houston Rockets have selected Auburn forward Jabari Smith with the No. 3 pick in the 2022 NBA Draft.
Smith fell to the third spot after reportedly being projected to go No. 1 to the Orlando Magic hours earlier. He'll join a rebuilding Rockets team that added guard Jalen Green with the second overall pick in 2021.
After sitting outside the top five high school recruits entering the 2021-22 college basketball season, Smith flashed immense potential as a high-level scorer and defender at a long 6-foot-10. He shot a sparkling 42% on over five 3-point attempts per game at Auburn while also averaging over a block and a steal per contest.
As a result of his strong campaign, Smith took home the USBWA Freshman of the Year award, made first-team All-SEC, and was on the late-season ballot for the Wooden Award. He also led the Tigers to their highest seed in the NCAA Tournament in over 20 years.
The 19-year-old is a rare prospect that has both a high floor and a high ceiling. At his peak, Smith's shooting ability and size could put him in the echelon of Kevin Durant or Brandon Ingram as an All-Star-level wing scorer. However, even if his offensive playmaking doesn't reach that level, he can still play a valuable role as a starter who can defend multiple positions and knock down open shots.
Bio
Position: Forward
School: Auburn
College experience: Freshman
Height: 6-foot-10
Weight: 220 lbs
Wingspan: 7-foot-1
Max vertical: N/A
Strengths
Well-above average size and length for a wing player
Knockdown shooter from the 3-point line
Versatile defender who can guard positions 2-through-5 with ease
Tough shotmaker with defenders in his face due to a high release point
Fluid, coordinated athlete with the occasional explosive burst
One of the youngest players selected at the top of the draft
Weaknesses
Doesn't always make great decisions with shot selection
Can struggle to generate plays for others off the dribble
Needs to finish better at the rim – shot 43.5% from 2-point range
Runs the risk of being a tweener as an oversized wing who lacks the strength of a big