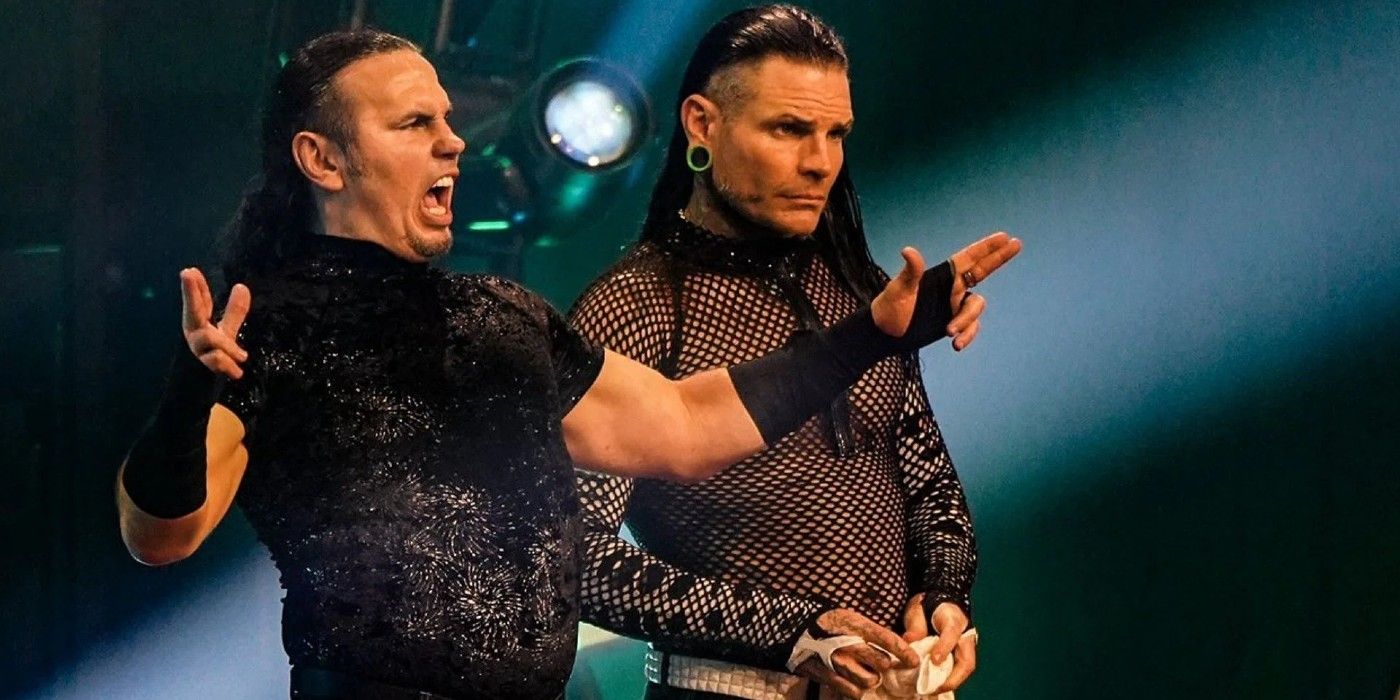 The Hardy Boyz were initially set to become AEW World Tag Team Champions before Jeff Hardy's recent suspension.
This is according to Bryan Alvarez, who noted that this was very much the intention of All Elite Wrestling management before plans changed upon news of Hardy's need for a brain scan. Speaking about it on the Brian & Vinny Show, he said;
"The idea was the Hardys were going to win the tag titles in this ladder match, that was the plan for awhile. Apparently, at the pay-per-view when the Hardys and the Bucks had their match, Jeff was not looking good. Apparently, they examined him afterwards and he was all beat up and he didn't remember the match. Remember when Jeff got pulled over and said he was on his way to a brain scan? He was on his way to a brain scan. So, his idea was to drink whatever he drank and then drive to his brain scan. They had advertised the ladder match. He was never actually going to be in the ladder match. They were going to do the angle where he and Matt were going to be coming out for the ladder match, they were going to be jumped on the ramp and they were going to be carted off and they weren't actually going to do the match. So, whether he had his DUI or not, Jeff was never going to do that ladder match. It was always going to be Jurassic Express vs. the Young Bucks for the tag team titles with the Young Bucks winning."
Obviously none of the above eventually went ahead following Hardy's latest DUI, other than the revised plot to have The Young Bucks win the belts. Jeff has no set return date yet, with AEW confirming that his comeback could only occur following the completion of treatment and maintenance of sobriety.